The 23rd Annual Phuket Mulligans Open  |  Tuesday, 17 January 2023
The annual tournament is OPEN to all players who have registered by 15 January. This is our largest fundraising event to assist those in need. Your participation and sponsorship is sincerely appreciated.
Cost of the event: Blue Canyon Members = 2400 baht, Non-Member players = 3000 baht, Dinner guests = 1000 baht. Full payment will be collected on the tournament day, at the registration desk. See below for event details.
Contact Vic for more information [email protected]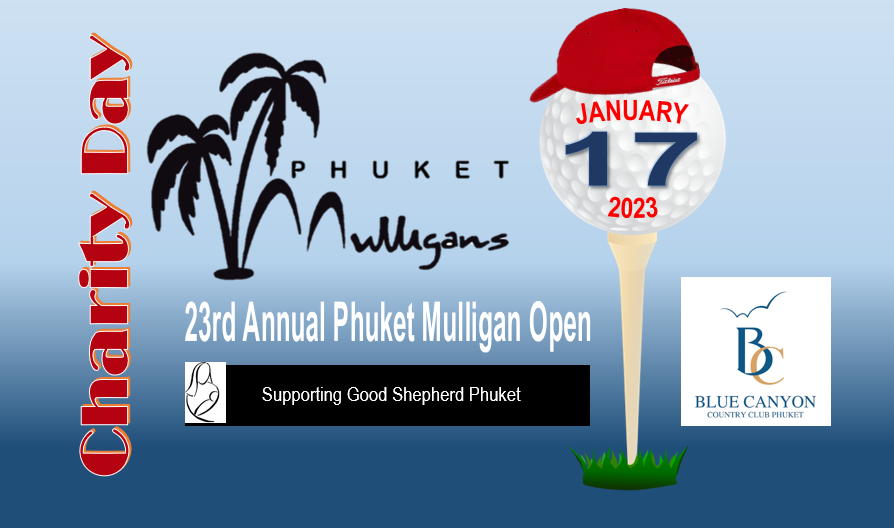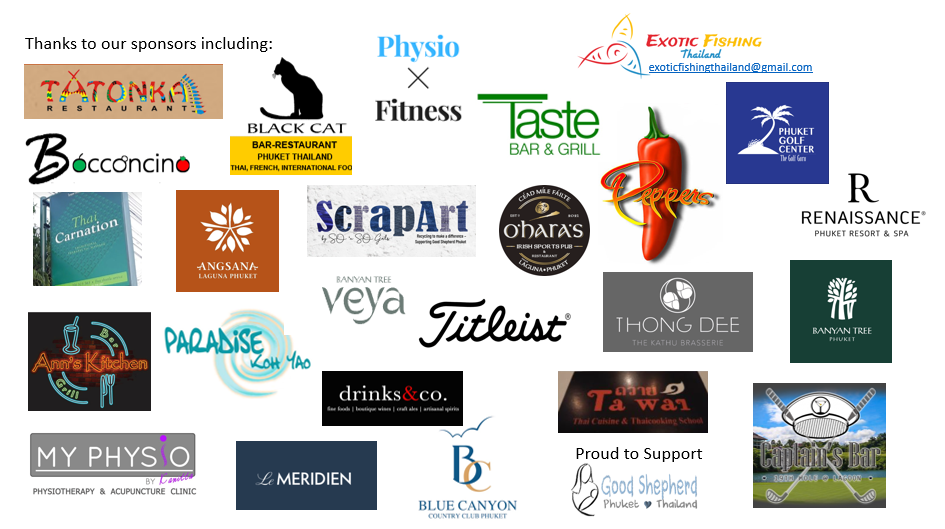 Event details:
Play is at the Blue Canyon Country Club Lakes Course.
The Stableford is open to all players and handicaps must comply with the World Handicap System (WHS.) Scores will be adjusted for the relevant tees on the course. Players without a WHS Index will use system 36.
Shotgun start @ noon; play may be from Red, White, or Blue tees.
There are no 'Mulligans' or 'Gimmies' allowed for this tournament.
Stableford will go down to 5th Place. Low Gross for ladies & men. Near pins all Par 3 holes and NP 2nd shot on #3, #7, #11, & #16.
You can enter your preferred 4 ball.
Evening includes prize-giving, buffet meal, wine & free flow beer starting @ 6PM...unit it runs out. There are many prizes, raffle, spot prizes, auction, etc. All will be held on the Golfers Terrace.
Proceeds go to Good Shepherd Phuket to  support youngsters at the BanYa Literacy Center.
Through your sponsorship and financial support, we are able to fund lunches for 190+ students at BanYa Literacy Centre. In the past, we were able to donate 50,000 baht every quarter to serve 3 meals each week, but times are challenging. Your support is sincerely appreciated.
Our 2023 sponsors include: